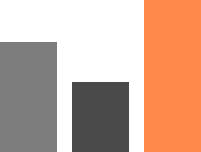 Website promotion with SEO for search engines
In order to find a website in the top positions of search engines with multiple criteria and search keys and to compete existing ones, is a challenge that every website owner has to face.
In deZitech we have experimented, we have tried and we have come up with the acts and strategies that lead to high positions in search engines. We implement various ways to promote your site such as AdWords and SEO (Search Engine Optimization).
SEO Pricelist
Below you can see the SEO pricelist to promote your website to Google. If any of our packages do not represent you, please
contact us
Competition Analysis
on-page optimization
Load speed optimization
Web directories submission
Keyword enrich articles
Inbound links
Unique descriptions
Images and alt tags
Social Bookmarking
Enrichment h1,h2 etc tags
Video Marketing
Article submission in article directories
Blog/forum comments
---
F.A.Q.
What does SEO mean?
The term SEO is derived from the initials of Search Engine Optimization, i.e. Website Search Engine Optimization. It's the interventions and the processes that take place on a website to increase its traffic.
Can I do SEO for myself?
If you start with SEO for the first time, we would suggest that you work first with professionals. The techniques used require specialized knowledge and experience. During the optimization of the page, as you work with us, you learn what you need to do to keep up the work done.
How fast will I see the results?
It depends on the difficulty-competition that exists for the keywords you will ask for. Usually the duration is 3-4 months, but there are cases that can take up to 9 months. This is what you will know at the beginning of our collaboration after the analysis we will make for your website.
When I do SEO have to change my site's view?
If necessary YES. Your website should be search engine-friendly to the extreme. Taken this into consideration, we propose changes that need to be made and we justify them. These changes can be made by us if you give us access, or we can work with your technicians to make a joint realization.
Can I rank to Google's first page?
This is our goal and that is why you are paying us. Using modern techniques and methods, as Google itself sets out, our website promotion services guarantee an increase in Google's organic results and thus increase traffic. The rise on the first page depends on many factors and of course what keywords we target.
Why is monthly payment required for SEO services?
SEO has steps, procedures and tasks that need to be done in days. Depending on the goal, results and competition, we renew and update the content of your website at least 3-4 times a week.
Can I optimize my website myself?
Techniques used, require specialized knowledge and experience of someone to implement them. During the optimization of our website,the owner can help by writing articles and general enrichment of the page.
Are there any negative effects on SEO?
There must be a measure, a stability and not over-optimization, i.e. excessive or abrupt optimization on a website. Sudden, abrupt changes will be suspicious, and Google can find "strange" SEO techniques, negative SEO as it is best known. If you do not take into account basic rules, you may have a penalty from Google.