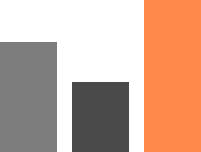 Search Engine Optimization
To be able to rank in first page of google and compete current ranking webpages, is a challenge that every website owner must face.
In deZitech we have experimented and tied various techniques and approaches that lead to higher ranking in search engines. We promote your website with various ways like adwords advertisement, e-mail marketing και SEO (Search Engine Optimization).
SEO Pricelist
Below there are some predefined packets for website optimization. If they don't fit your needs,
contact us
for a custom package.
Competition Analysis
on-page optimization
Load speed optimization
Web directories submission
Keyword enrich articles
Inbound links
Unique descriptions
Images and alt tags
Social Bookmarking
Enrichment h1,h2 etc tags
Video Marketing
Article submission in article directories
Blog/forum comments
---
F.A.Q.
What is SEO?
Term SEO comes from the initials of the words "Search Engine Optimization" ie optimization (website) for Search Engines. It is, therefore, interventions and procedures that are in a site to increase visitors.
Can I rank in top page of google?
Our a website promotion services ensure the rise in the organic results of google and therefore increase traffic. Ranking on the first page depends on many factors and natural in what keywords are aiming for.
Can I optimize my website myself?
Techniques used, require specialized knowledge and experience of someone to implement them. During the optimization of our website,the owner can help by writing articles and general enrichment of the page.
Why we pay monthly for SEO services?
SEO is a process that requires daily renewal and updating of the code. Also completed over time, so we have to monitor the status of your site periodically.