AGRICULTURAL COOPERATIVE OF GOUVES LAKONIA
SERVICES
Website
development
PROJECT
The Agricultural Cooperative of Gouves, Laconia was founded in 1983 with the aim of promoting and selling high quality certified olive products. The cooperative, having as its main concern the transmission to the general public of the residents' love for their fertile land and the fruits it produces, entrusted us with the creation of its website.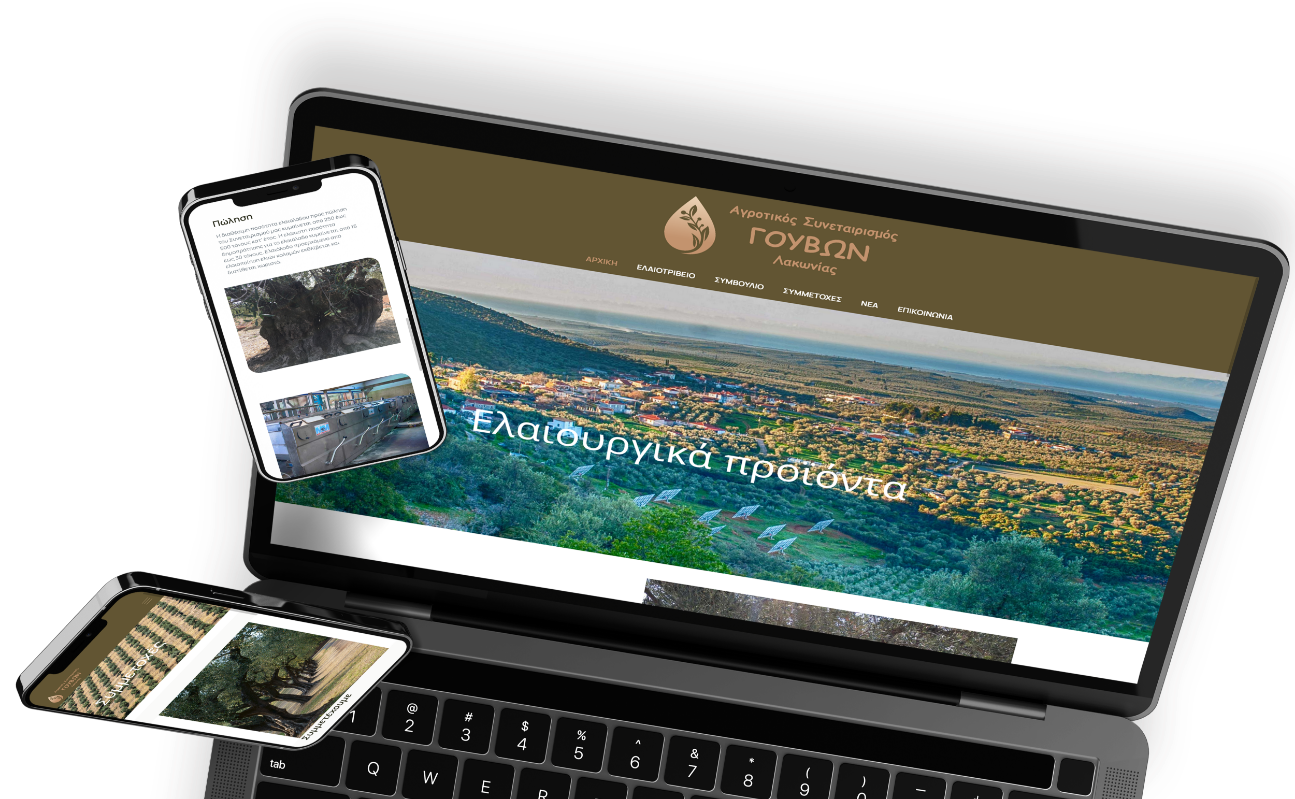 The website design was based on earthy colors, with modern, curvy typography and photos from the village, Gouves, to immediately create the user's connection with the place, the olive tree, and make it obvious the sense of familiarity and the traditional element.
Since the website is informative, the layout of the texts and photos was made in such a way that the user can easily be informed about the production of olives and oil and have a pleasant navigation.
Website
hosting
High speed
By website hosting on our company's state-of-the-art and large memory servers, we ensured its smooth and fast operation.