Telematics – GPS systems company
vehicle fleet management
SERVICES
Eshop design & development
Website hosting
SEO
PROJECT
Alfakom has been active in the Greek market since 2001 and invests in modern equipment, cooperating with leading companies in the field of telematics and using high-quality materials. Wanting to convey to the public, clearly, all this knowledge on the subject and to inform about the high-quality services it provides, we were entrusted with the editing and formation of the overall company profile. The brochure and roll-up design, development, hosting and SEO of the website were implemented.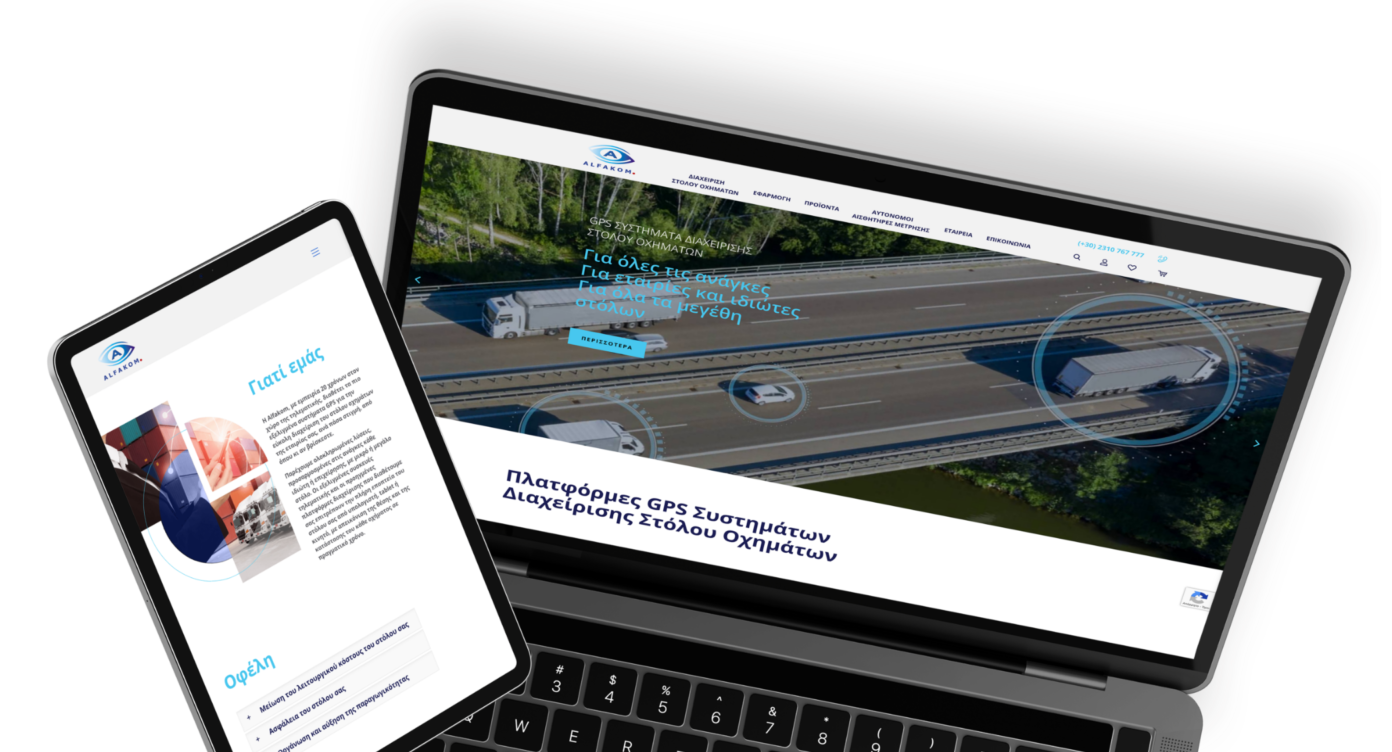 Trifold brochure
design
& roll-up
Proofreading
The corporate profile of the company was formed keeping the existing colors of the logo. Graphics were designed that refer to maps and location points, which combined with the appropriate photographic material create the feeling of a management system gps platform. Icons were used that clearly convey the company's services. The texts were formatted in such a way that they are understandable, concise, comprehensive and answer all the questions of every interested party.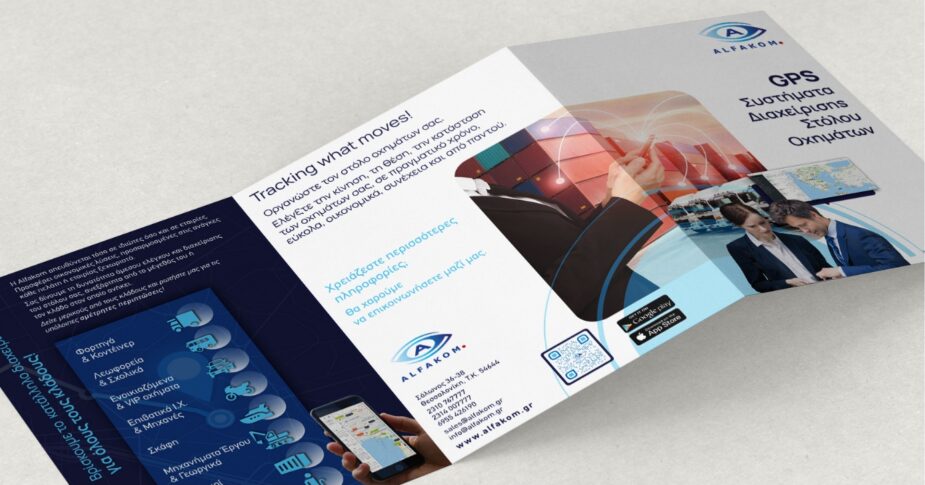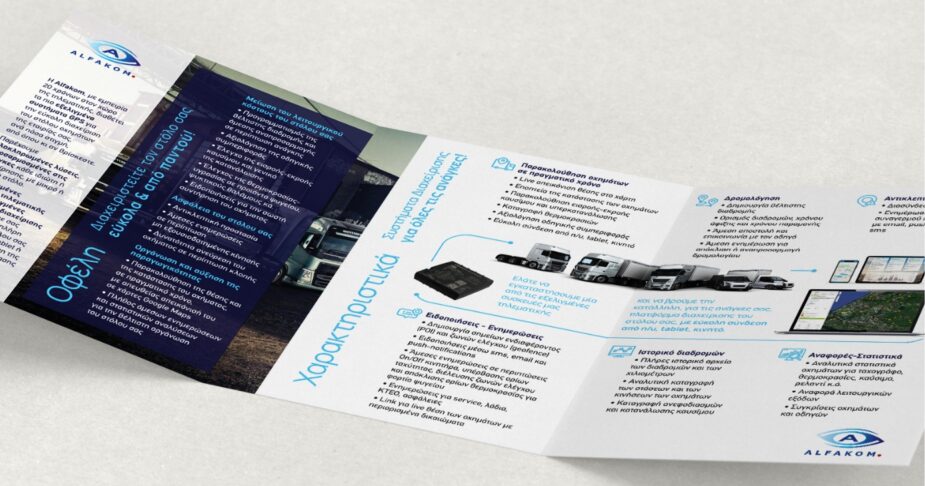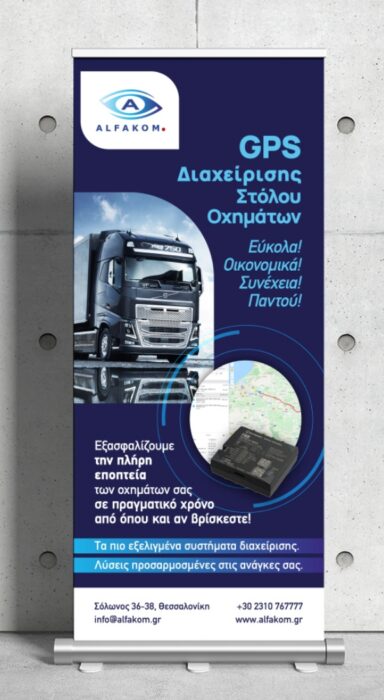 Website
development
Responsive
design
The website was created in a similar design style to the printed material and with the aim of being able to answer all the possible questions of the users in a simple and direct way. We have created a user-friendly mega menu, distinct thematic sections, large areas with images, so that the user can easily and pleasantly navigate to what interests him, whether it is a service or the purchase of products. Our specialized wordpress developers, in addition to the flawless implementation of the visual part of the website, ensured its functionality and adaptation to all screen types (pc, laptop, tablet, mobile).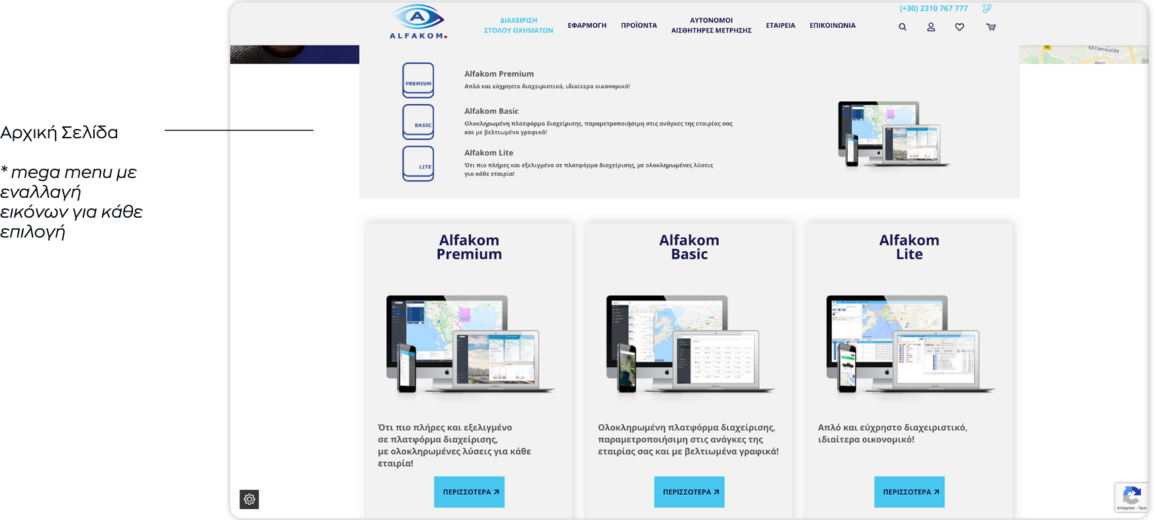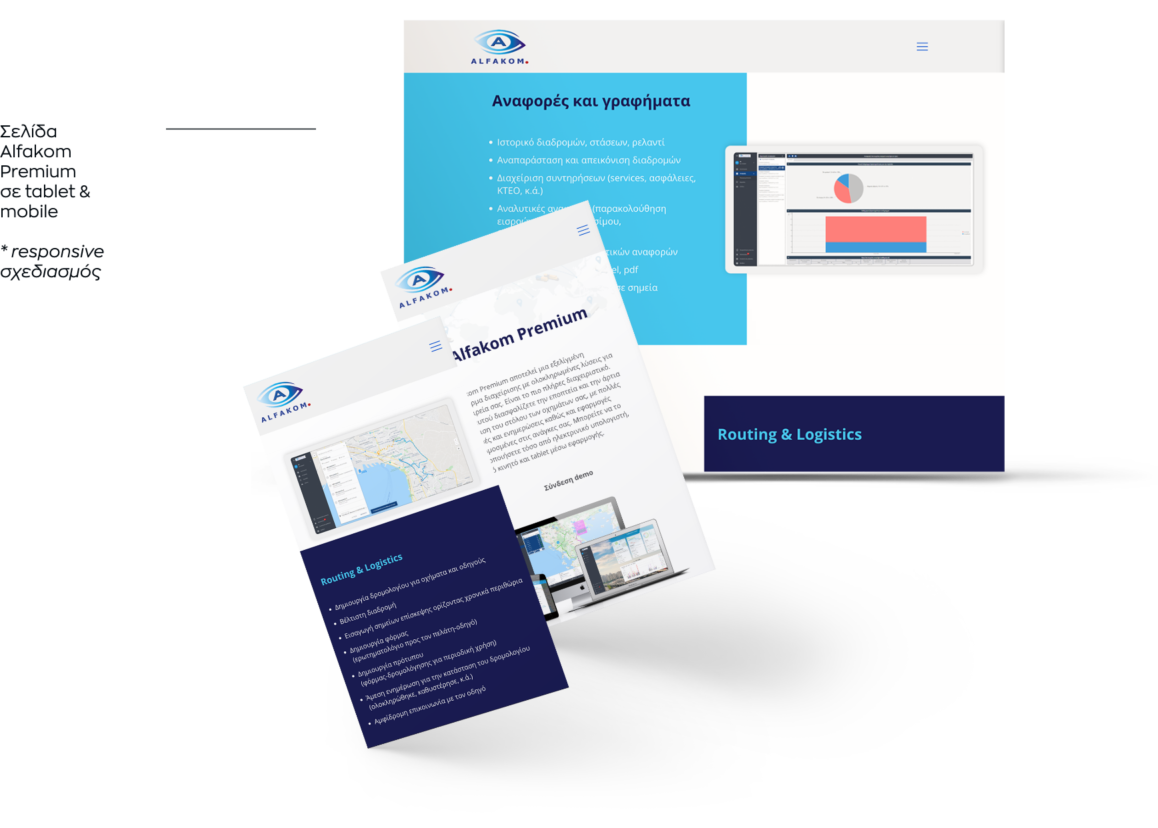 Website hosting
High speed
Emailsystem
platform
We undertook the hosting of the website on the latest technology and large memory servers of our company. We guaranteed the high response speed with obvious results. The website has been interfaced with our email system platform for easy planning, fast and mass email – newsletter sending to a large number of contacts.
The website appears in the first positions in the organic results of search engines after a series of optimizations that we implemented. Significantly , we mention the improvement of the texts, the enrichment with keywords, the modification of the menu options, the appropriate renaming of the menu options and the high loading speed.