Company for renting boats and organizing excursions to the greek islands
SERVICES
Website
development
Website
hosting
PROJECT
Explore Athens Yachting, with experience in providing high-level services, sets as its main goal the continuous development and improvement of the quality of its services. Wanting to satisfy all the wishes of her customers in the most efficient way, she commissioned us to improve her website both in terms of the user experience and in terms of the visual part.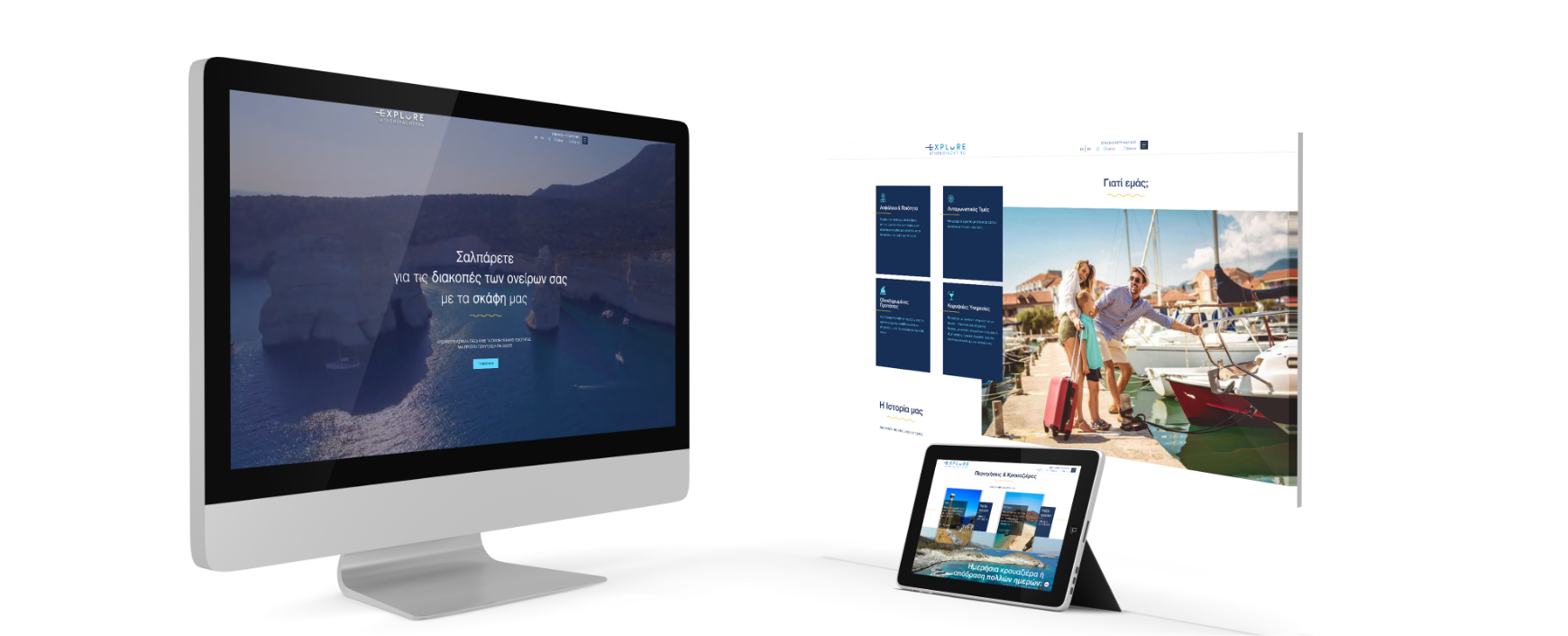 Website
development
Responsive
design
We've redesigned the Home Page and the Popular Destinations page, following the colors and style of the entire website for consistency.
We have rearranged the information in a way that is visually pleasing and compatible for all devices, so that the user can more easily find all the information they need to be taken to the desired reservation.
High speed
Website
hosting
We have significantly improved the response speed of the website by hosting it on the latest technology servers of our company and with the help of our specialized wordpress developers. We ensured easy and fast user navigation despite producing videos on the home page.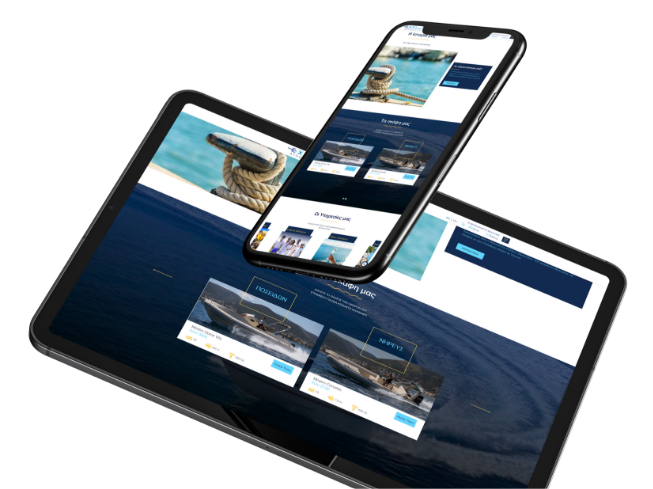 Proofreading
Booking
forms
We contributed to the proper creation of titles and options, motivating the user to navigate through the various destinations and explore the options provided.
We have designed the expression of interest forms for each organized cruise package in such a way that the user is easily and quickly guided to the desired reservation.