Online gym with group or individual training programs and personalized nutrition plans
SERVICES
Website
development
Web
hosting
PROJECT
Athletic Pulse, a new form of online gym, provides innovative exercise and nutrition programs for a healthy and strong body, all designed by experts based on the needs of each body type. Aiming to ensure the highest quality of service for its customers, with innovative online methods, it entrusted us with the high-demand construction and hosting of its new website.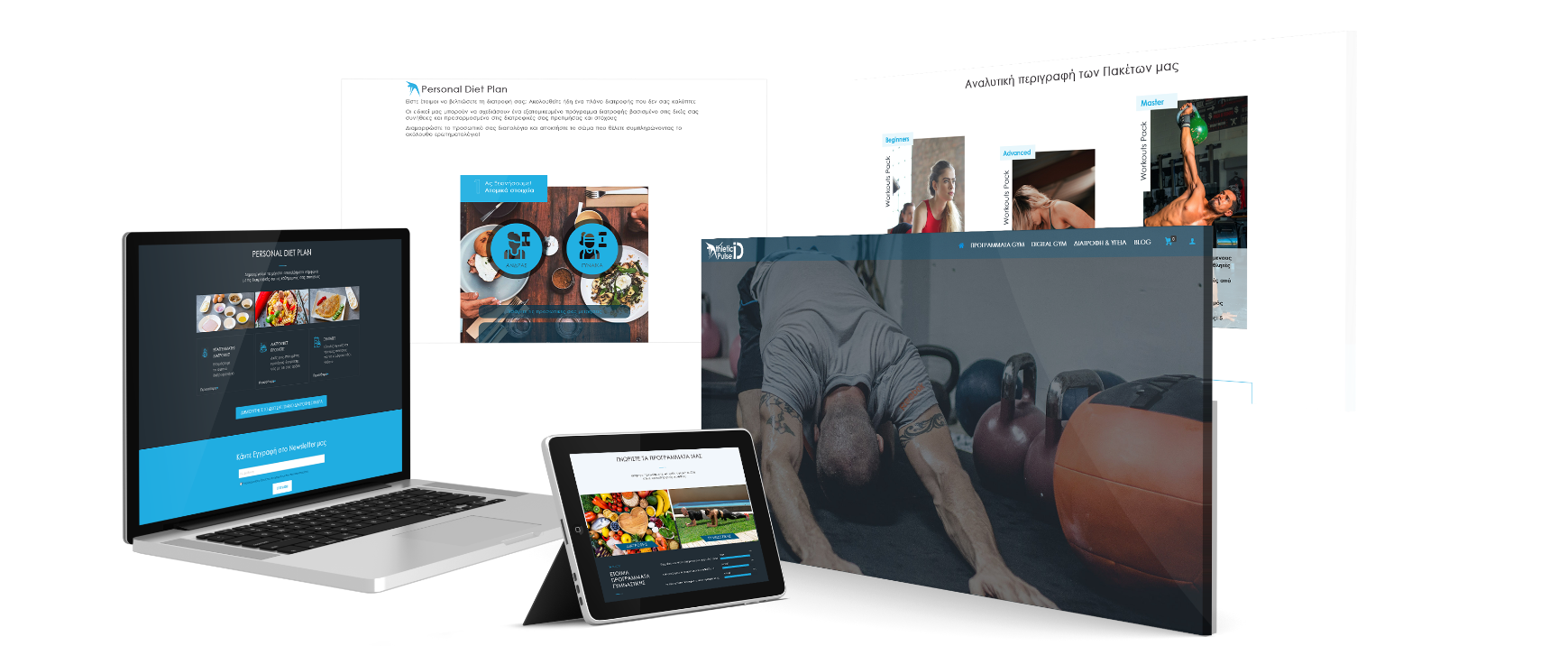 Development &
web
hosting
Responsive
design

We designed the website on a white canvas, using shades of blue and gray in some places that we wanted to stand out. With the right balance of colors, simple typography and the right choice of images, we managed to make the website exude health, well-being, energy and dynamism, the main pillars of an online gym.
The website's dual nature as an online gym selling exercise and nutrition packages required a custom design, which focuses on the user experience from whatever device he chooses to connect, which our expert WordPress developers managed to implement. Hosting the website on our company's state-of-the-art servers contributed in this direction.
Email marketing
Automations
Athletic Pulse trusted our platform emailsystem for the design and bulk sending of emails – newsletters to a large number of contacts, ensuring a perfect aesthetic result, fast delivery, minimizing the risk of spam and tracking progress of the email marketing campaign through analytical statistics.
Easy to use
expression of
interest form
With smart mechanisms and attractive design, we developed easy-to-use forms to collect some basic information from interested users to create personalized training and nutrition plans.
Following 7-9 simple steps, the user fills in his personal information, which is sent without an intermediate stage to the gym's specialists and they contact him.
Shopping packages
handy shopping cart &
direct purchase fund
We have presented the nutrition and fitness packages in a comparative and comprehensible way, so that the user has all the required information gathered and is easily led to a potential purchase.
He chooses the packages he is interested in, putting them in the cart, and from there he is taken to an easy-to-use checkout, just like an eshop works.