Production company of natural personal care products
SERVICES
Eshop design & development
Website hosting
PROJECT
PhysisCare was founded with the vision of producing and selling natural cosmetology products. Paying special attention to the quality of its products and the use of natural ingredients, it won the appreciation of consumers and managed to become competitive in the foreign market as well. As part of the expansion and promotion of the company, we were entrusted with the hosting and design of the eshop in such a way as to highlight the natural elements of the products.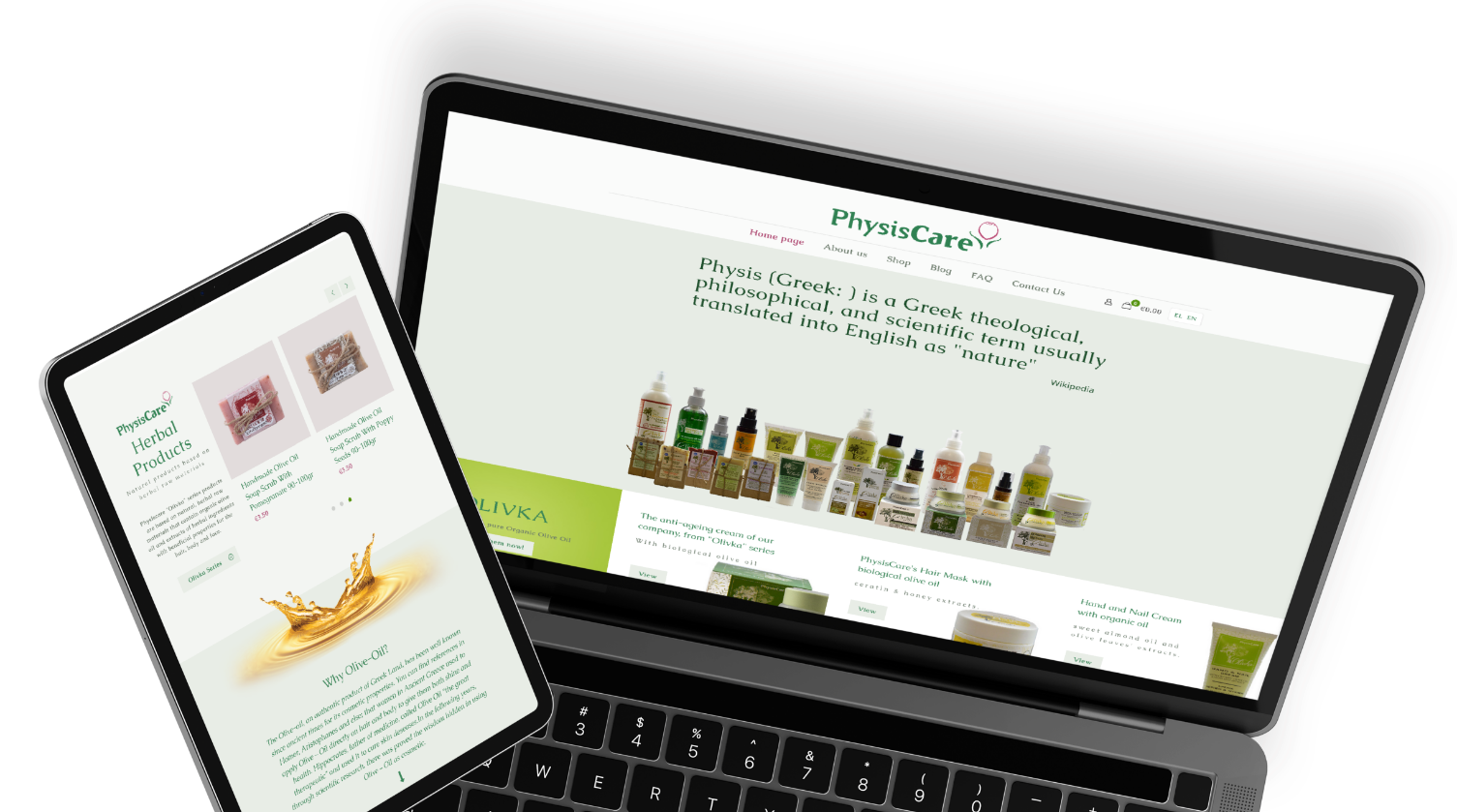 Eshop
design & development
Responsive
design
With the aim of developing a modern website that will exude a sense of purity and naturalness, elements that characterize the company and its products, we avoided unnecessary decorative elements. We structured the material in a visually nice and easy-to-use way on a white background, while using shades of green in the individual points we wanted to highlight. Our expert WordPress developers developed a fully functional eshop, which adapts equally well to all screen types without sacrificing the visual part and has a high response speed, ensuring the user's pleasant and easy-to-use navigation.
Website
hosting
High speed
Automations
email marketing
The proper functioning of the eshop was also ensured by hosting the website on the latest technology and large memory servers of our company.
The website is connected to our platform Emailsystem for easy planning, quick and mass email – newsletter sending to a large number of contacts.
Product management
Connection with banks
transport companies, skroutz
Training
We added all the products to the eshop and created a pleasant and easy navigation experience for the user from the product page, to the cart and to the checkout.
We implemented the secure connection with the banks, with the transport companies and with skroutz, for the safe and fast completion of the orders.
We properly trained the client for the effective management of his eshop.