Store (Showroom) of baby – children's clothes
SERVICES
Eshop design & development
Website hosting
PROJECT
The BebeNhause store was founded during the pandemic and operates as a showroom, with carefully selected pieces that respond to the trends of the season and are made of materials that are friendly to children's skin and the environment.
Our responsibility was to build the eshop in such a way as to convey the owner's love for children's fashion, to be functional and to undertake its secure hosting on our company's servers.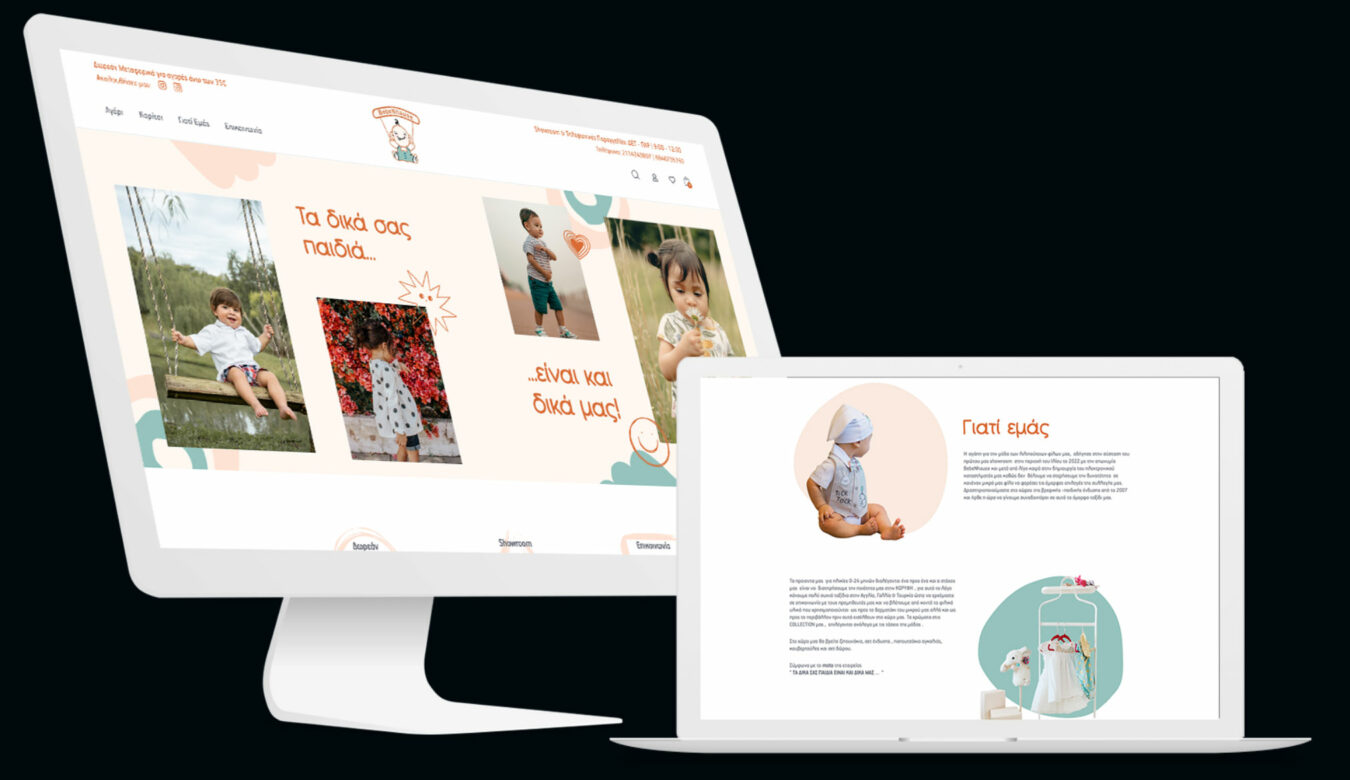 Eshop development
Responsive
design
Hign speed
We designed a modern and simple eshop approach, to give the feel of a showroom store, as requested. We creatively combined the two main colors of the company, with floating children's patterns and photos, so that they exude joy and youth. Products play a dominant role and the main goal is easy search, maintaining the same user experience on all screen sizes (pc, laptop, tablet, mobile). The programmers of our company not only faithfully implemented the visual part, but also made sure that the eshop was fully functional and with a high response speed.
Web hosting
Emailsystem
platform
The smooth and fast operation of the eshop was also ensured by hosting the website on the latest technology and large memory servers of our company.
The website has been interfaced with our emailsystem platform for easy planning, fast and mass email – newsletter sending to a large number of contacts.
Products
management
Connection with banks
& transport companies
Training
We added the products and properly trained the customer to effectively manage their eshop. We made connection with the banks and with the ACS transport company for the safe and fast completion of the orders.
Taking into account the pleasant experience of the user, we give the possibility to quickly view the cart from the menu, without having to leave the page he is on. From there he can directly remove products, either connect to the Cart page to further process his orders, or to the Checkout to complete the purchase.