SERVICES
Eshop design & development
Website hosting
Google Ads
Social media
PROJECT
The Trenaki store was founded in 1994 and since then it remains high on the list of consumers' preferences thanks to the interpersonal communication that the owner develops with customers for the best service. After almost 3 decades of presence in the gaming space, it continues with undiminished interest to listen to the needs of children and promote the development of the toy. We were asked to redesign the eshop, following the philosophy and the overall image of the store, as well as the promotion of the website through Google ads and Social media.

Eshop
design & development
Responsive
design
Influenced by the name of the store "Trenaki Toys" we created an eshop that develops in the imaginary world of a train station, using the corresponding graphics and photos.
In addition to the visual part, we develop a functional eshop that meets modern requirements, by improving the response speed and programming it in a way that adapts equally well to all screen sizes (pc, laptop, tablet, mobile), ensuring a pleasant and efficient navigation for the user.
Website
hosting
Speed improvement
Email marketing
automations
We ensured the high response speed of the eshop by hosting the website on the latest technology and large memory servers of our company. We have guaranteed proper functioning and security issues, as the servers are equipped with the latest in terms of installed software and security.
In addition, the website was interfaced with our Emailsystem platform for easy planning, fast and mass email – newsletter sending to a large number of contacts.
Single shopping basket-checkout
shopping
Connection with banks,
transport companies, Sκroutz
We redesigned the Product Page, the respective Product Page and the Cart-Checkout Page following the aesthetics of the entire eshop and in a user-friendly way, so that he can search for what he is interested in easily and quickly from the filters, be taken directly to a single basket-checkout without intermediate steps and view at any time the products that have been added from a drop down basket window.
We implemented the connection with banks, transport companies and skroutz for the safe and fast completion of orders.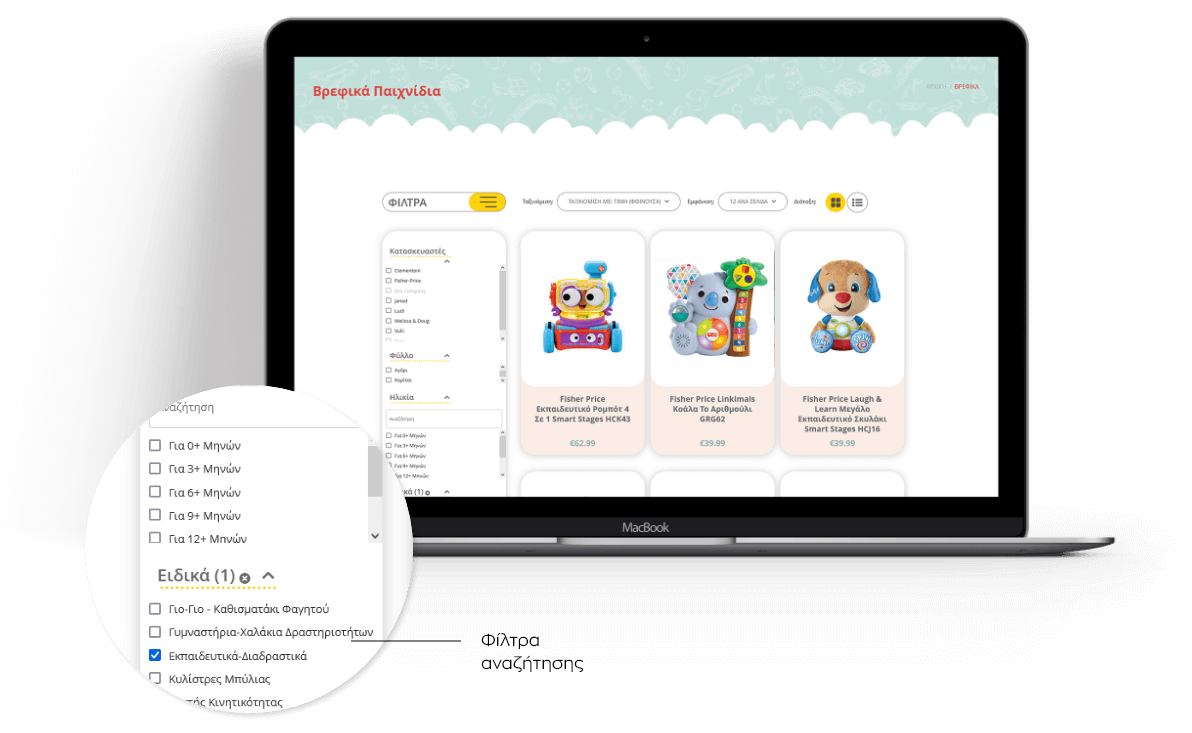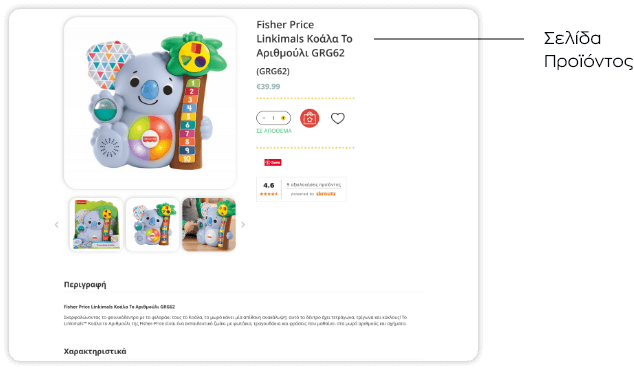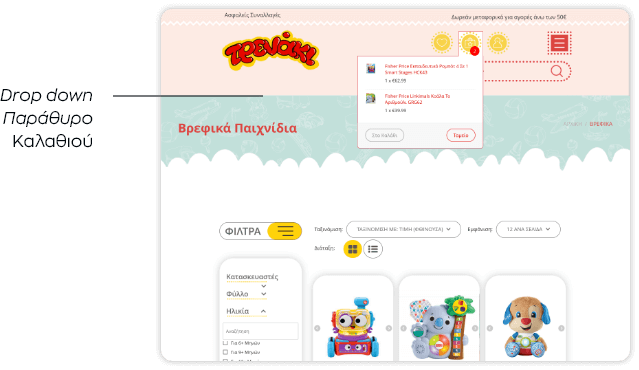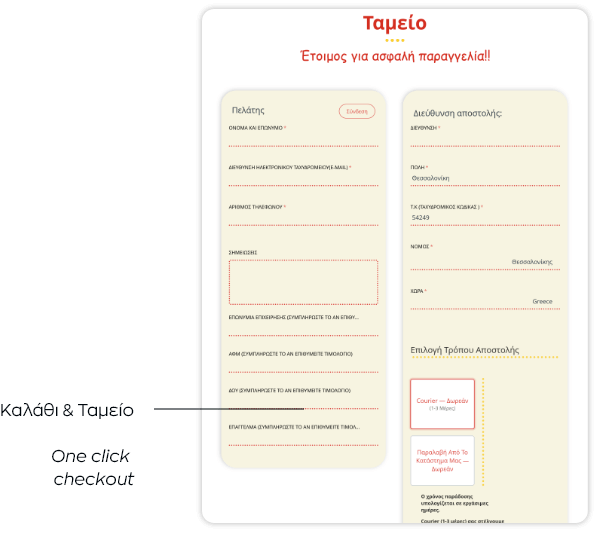 Advertising
campaigns through
Social media
We achieved an increase in traffic on social networks and an increase in sales on the website, with σtargeted advertising campaigns on facebook and instagram. We continued to promote withsponsored ads on Google Adsuntil very soon we reached the target percentages. A good advertising strategy wouldn't be as effective if it wasn't accompanied by targeted texts, smart hashtags, appropriate shortlinks and graphic editing taken care of by our team.