Women's clothing online store
SERVICES
Eshop design
Web
hosting
Website maintenance
Wordpress
PROJECT
C-THROU stands out for its unique design character but also for the timelessness of its clothes. A company with a dynamic presence in selected clothing stores throughout the greek territory and abroad entrusted us with the construction and maintenance of its website.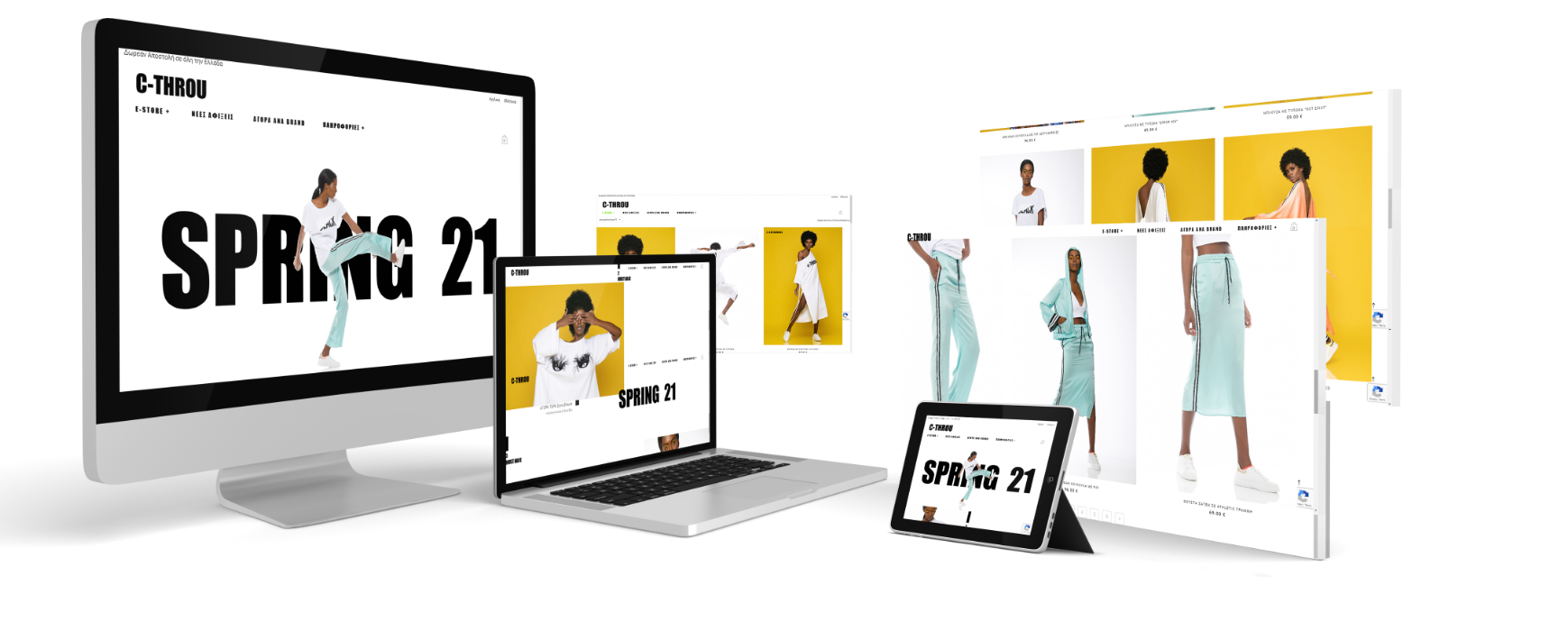 Eshop design
& development
Responsive design
Since it is an online store, we sought to develop a fully functional website, compatible with all devices (PC, tablet, mobile), so that the user can navigate comfortably and make purchases easily and quickly from any means of connection.
With the help of of our expert WordPress developers, the high response speed of the website was achieved and easy navigation in it.
Web hosting
Website
maintenace
By website hosting on the latest technology and large memory servers of our company, we ensured 100% uptime and fast speed.
The experienced developers of our team immediately solve any functional problem and take care of the constant upgrading and updating of the website.