Leather goods store and
women's accessories
SERVICES
Eshop design
Web
hosting
Social media
PROJECT
GIOVANNI counts 40 years of successful course in Thessaloniki and continues to offer products in excellent quality materials in combination with new fashion trends.
We were assigned the design of a renewed logo, the construction of a website that meets the demanding needs of an eshop and its promotion through Social media.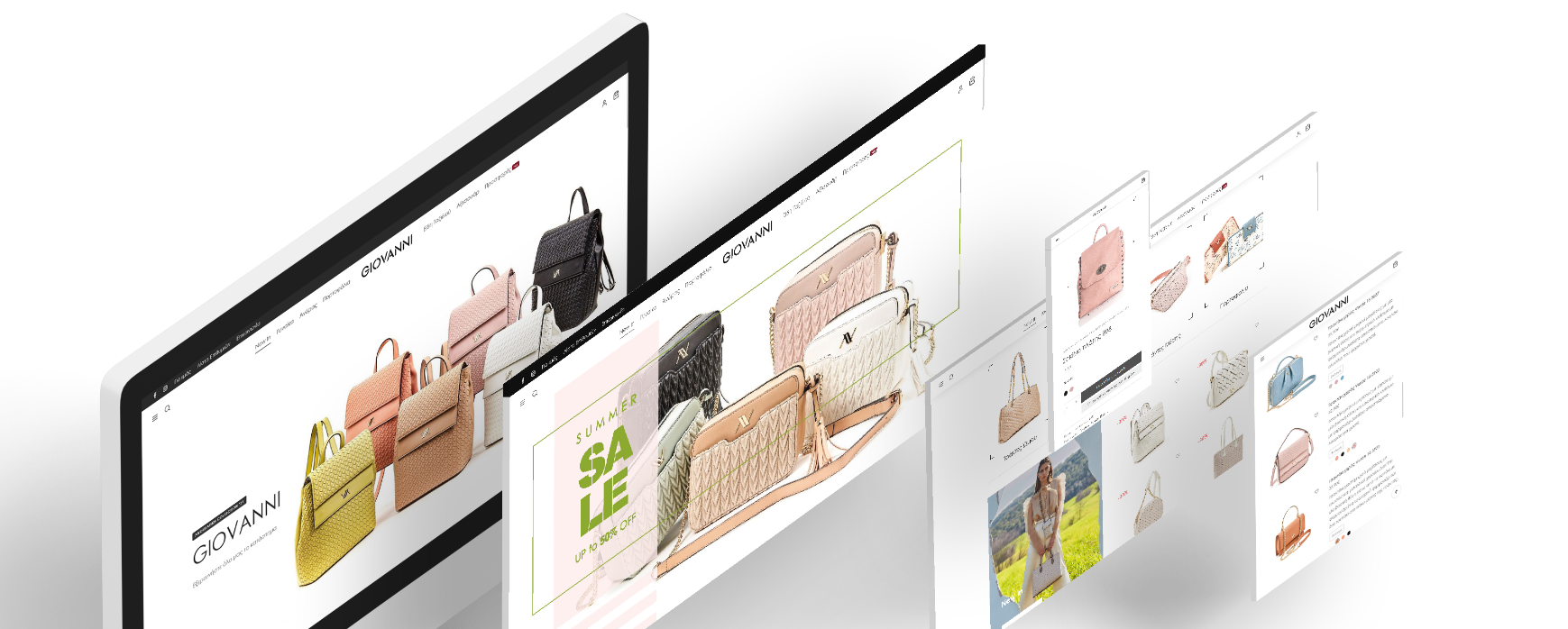 With the goal of designing a logo that would be memorable and timeless, we created a completely redesigned logo in simple, clean lines, while maintaining the black-and-white contrast that the company had adopted to connect with the original corporate identity. picture.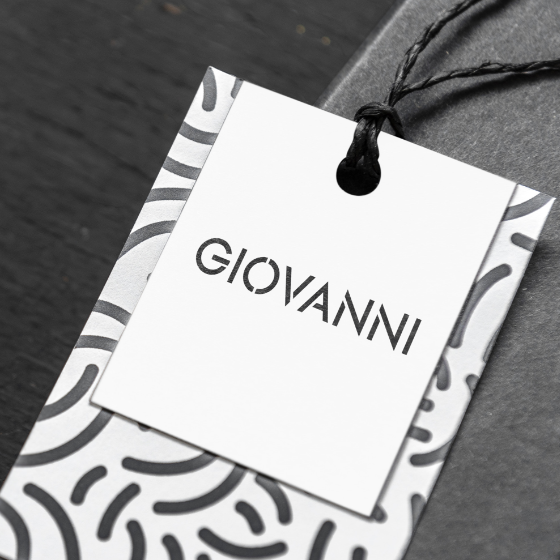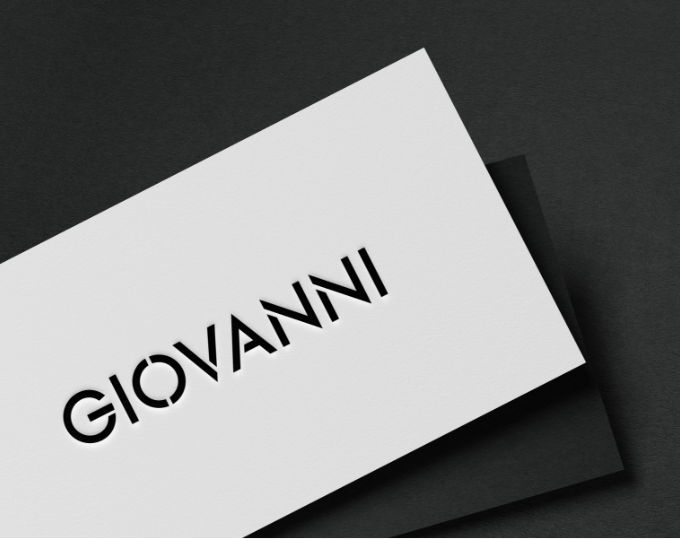 We designed the website in a simple, modern style, keeping the black and white color contrast of the original corporate image to better highlight the different colors of the products. We placed the products in large images and left plenty of space to create a «clean» and «flowing» website, which will lead the user's gaze exclusively to the products.
We keep the website updated, changing the photographic material and designing appropriate banners with promotional actions.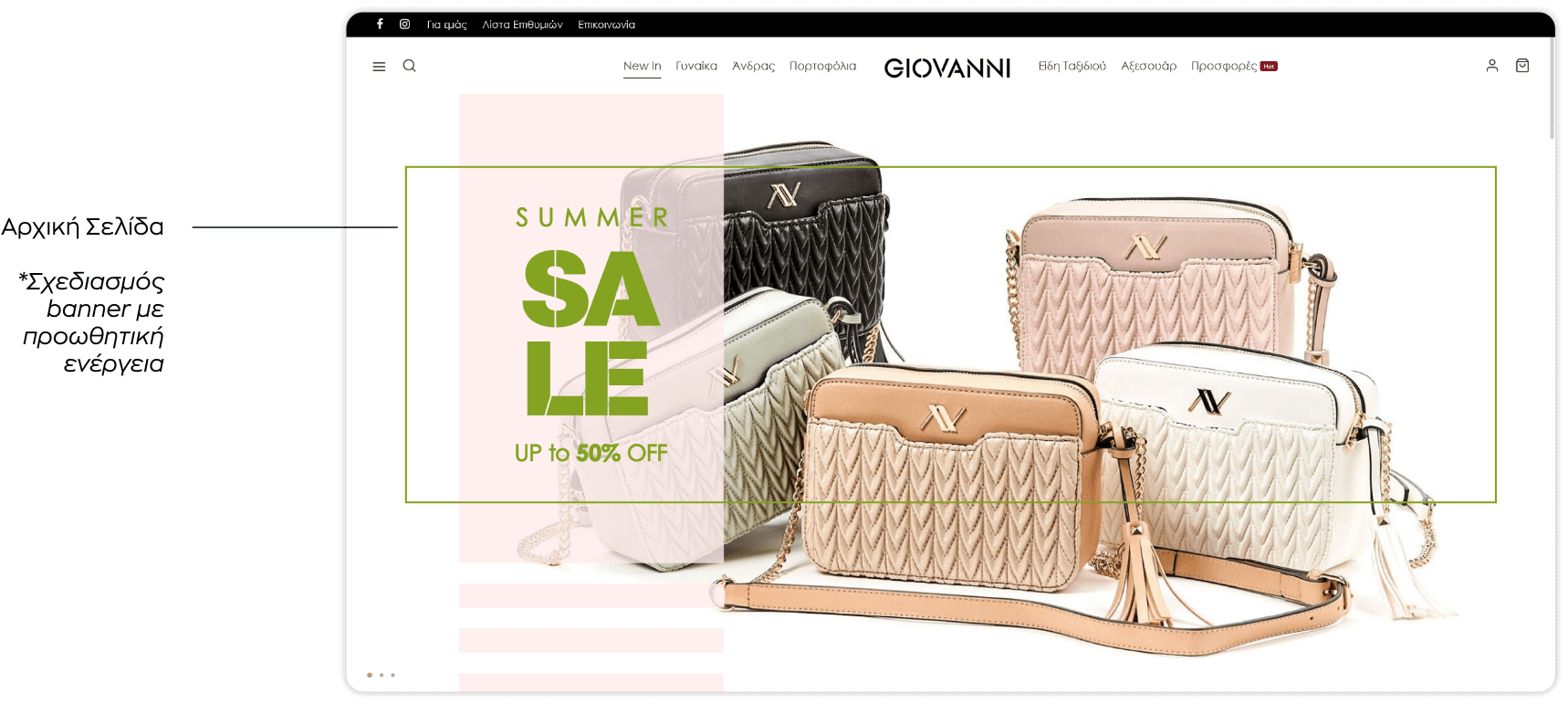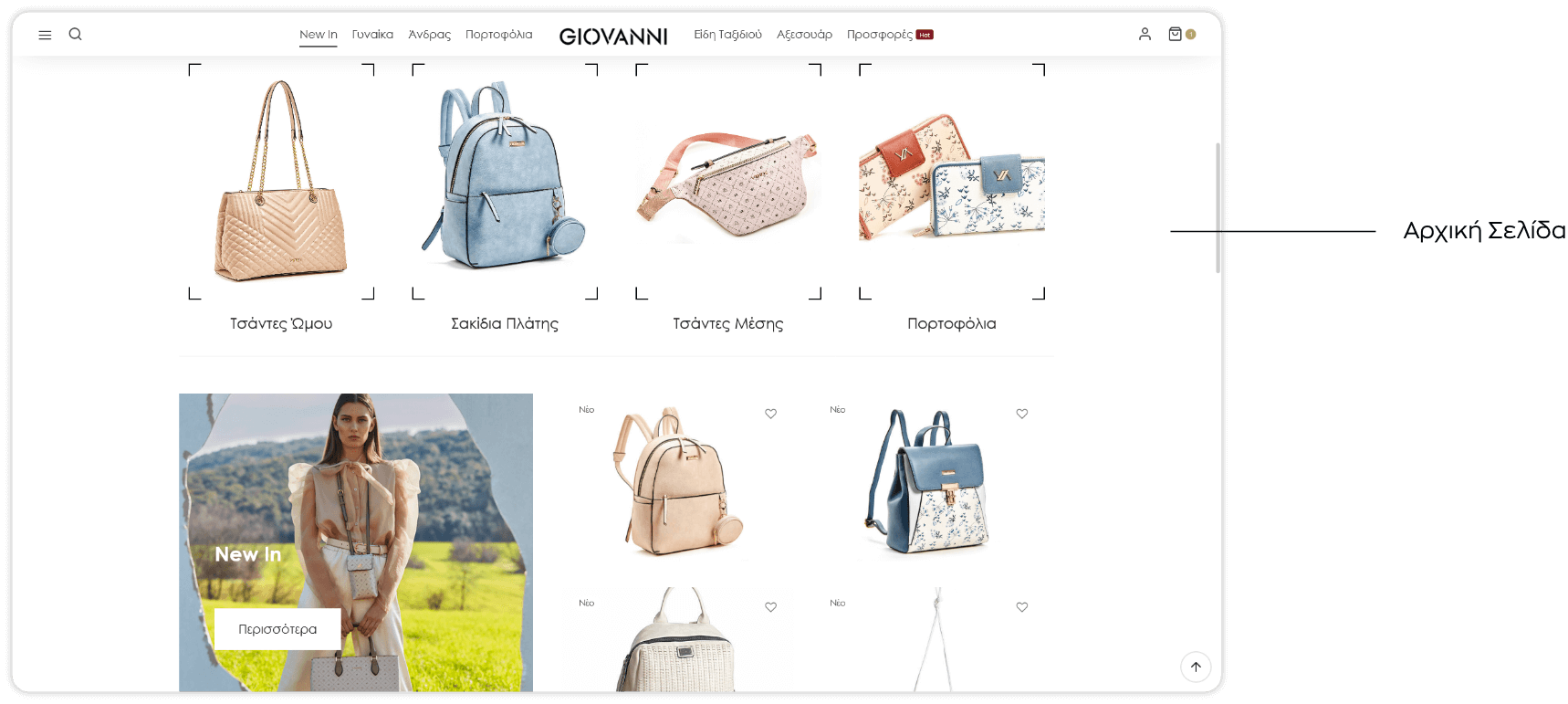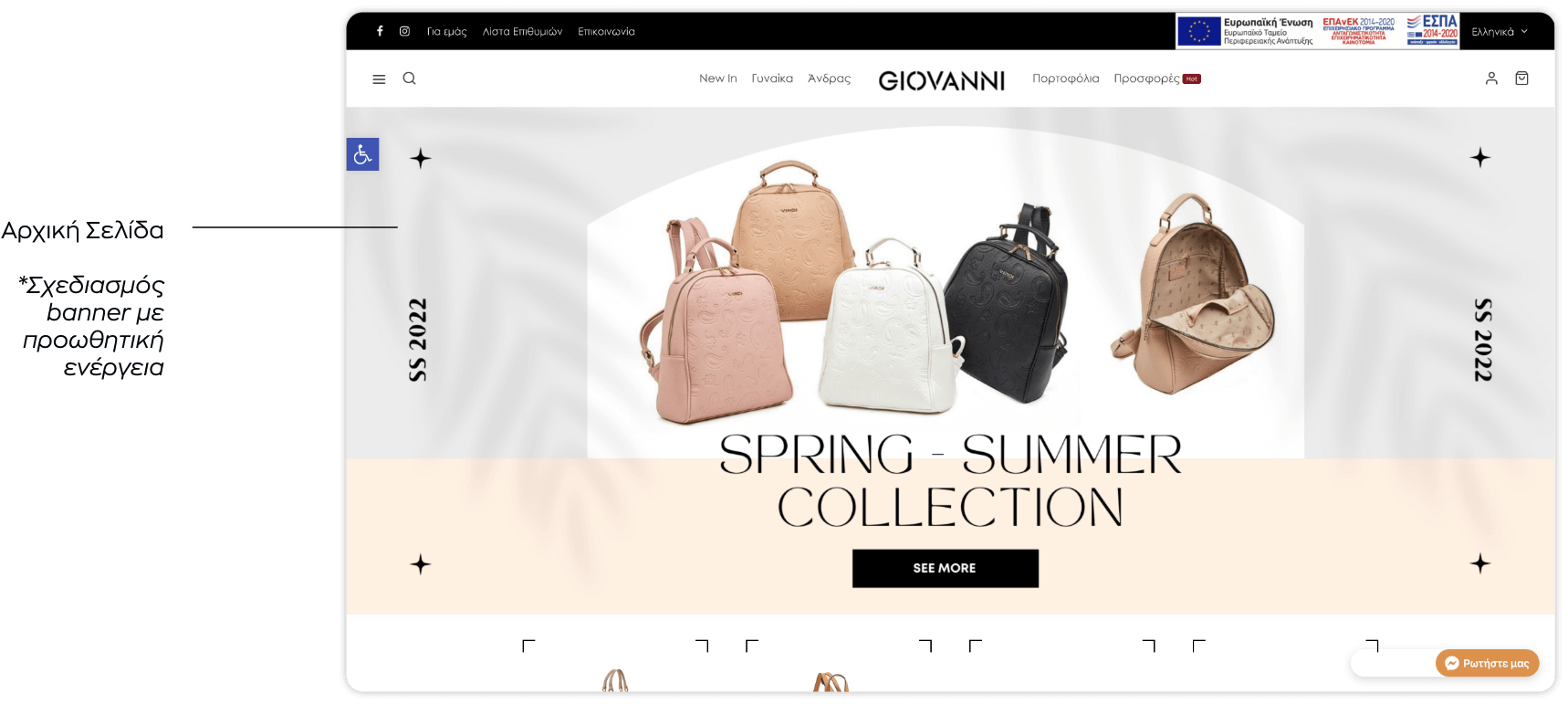 Responsive
design
High speed
Web
hosting
Our main goal was the development of a properly planned eshop, with high response speed and compatible with all devices (computer, tablet, mobile), to ensure easy, efficient and fast navigation of the user, from whatever device he chooses. The website hosting on the company's high-performance servers contributed to this direction.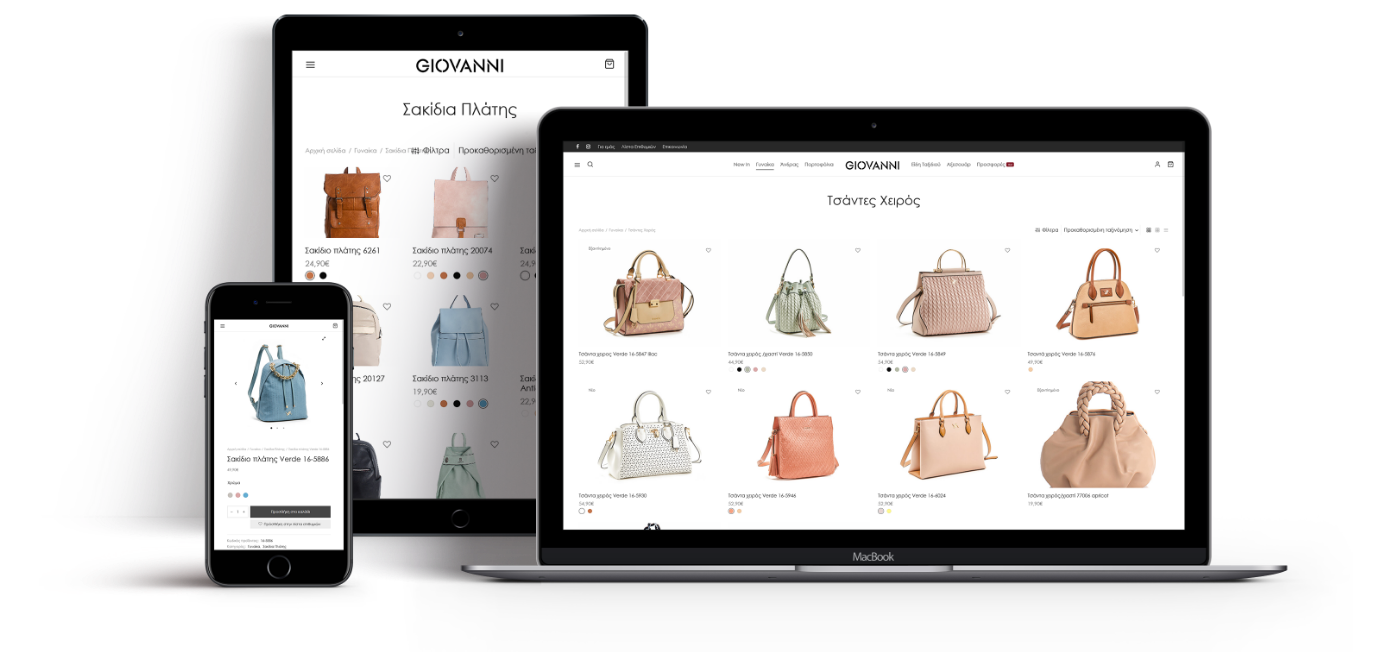 Product management
Training for the
use of the eshop

We contributed to proper creation of product filters so that the user can easily and quickly search. We have added the products to the respective categories. We properly trained the client for the effective management of his eshop.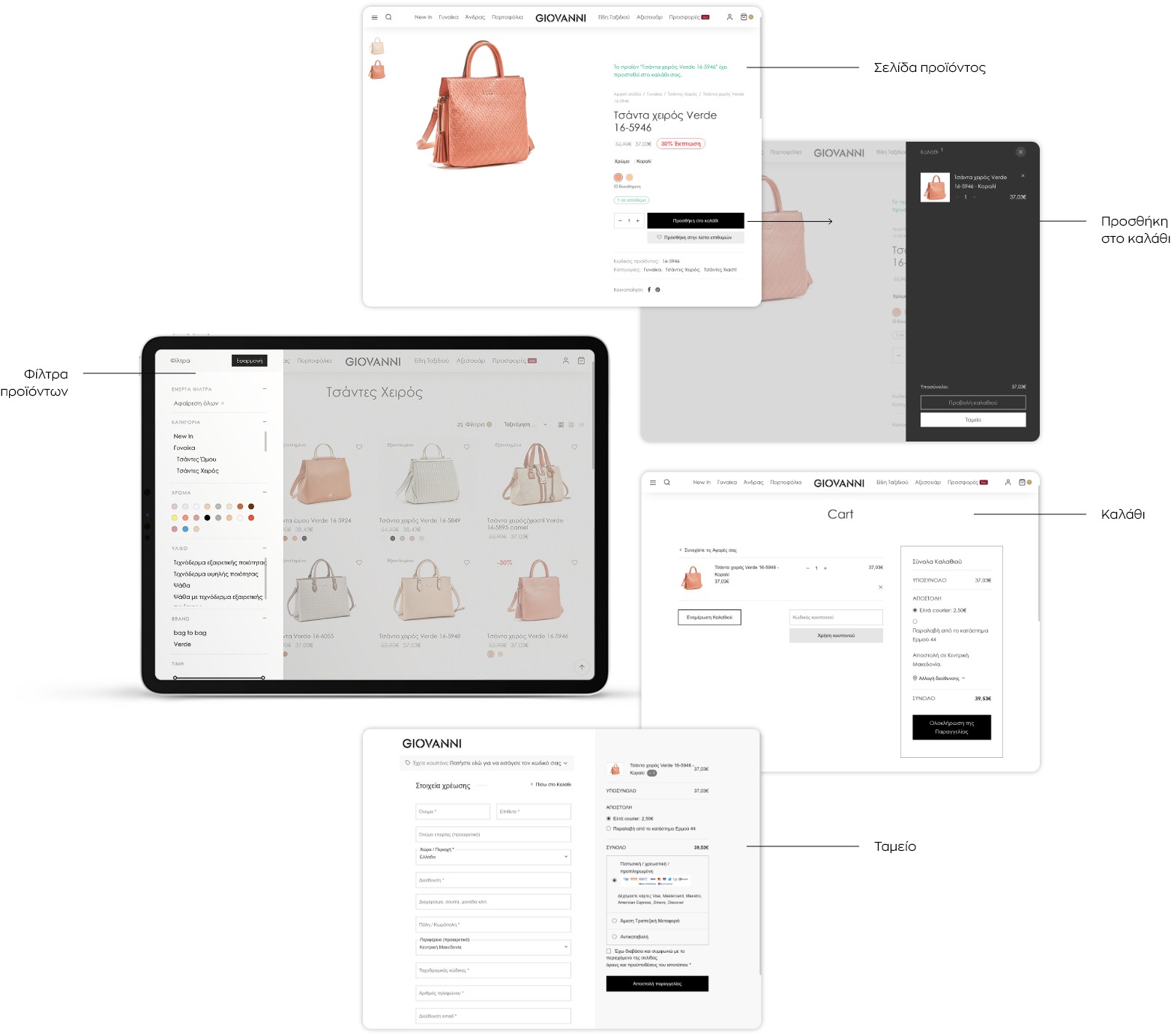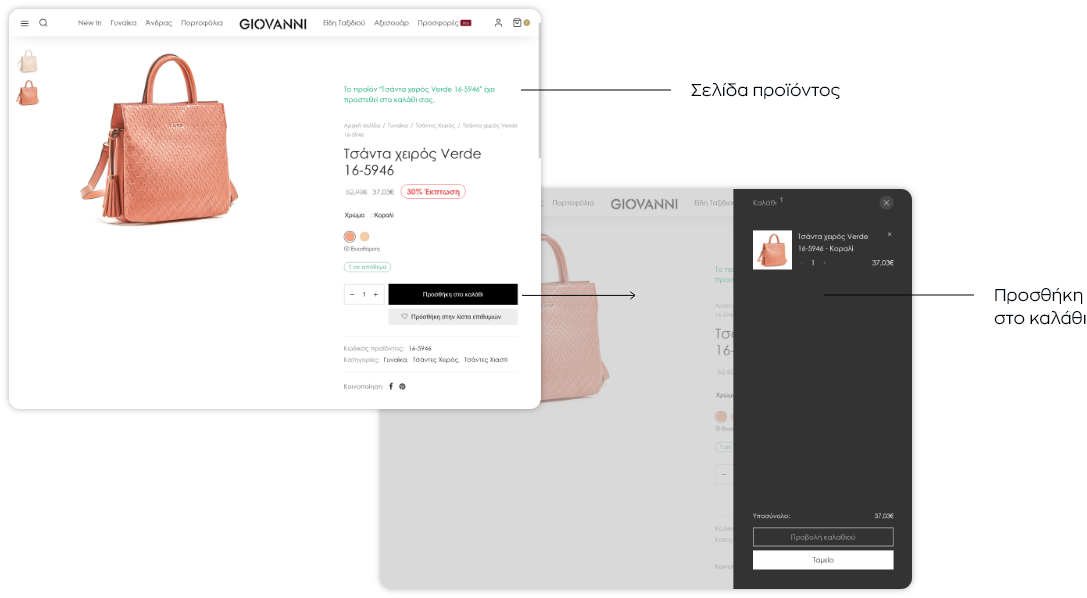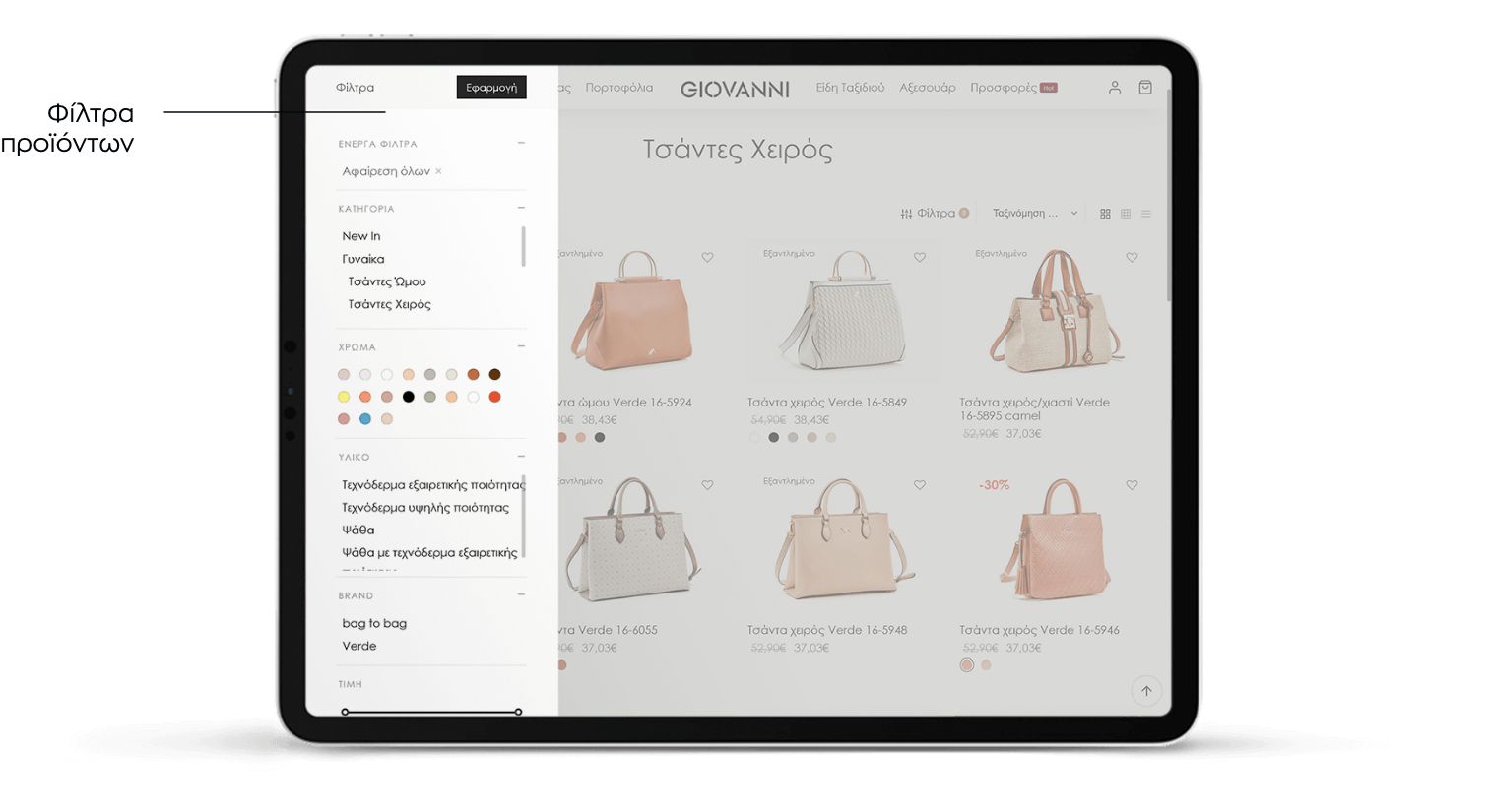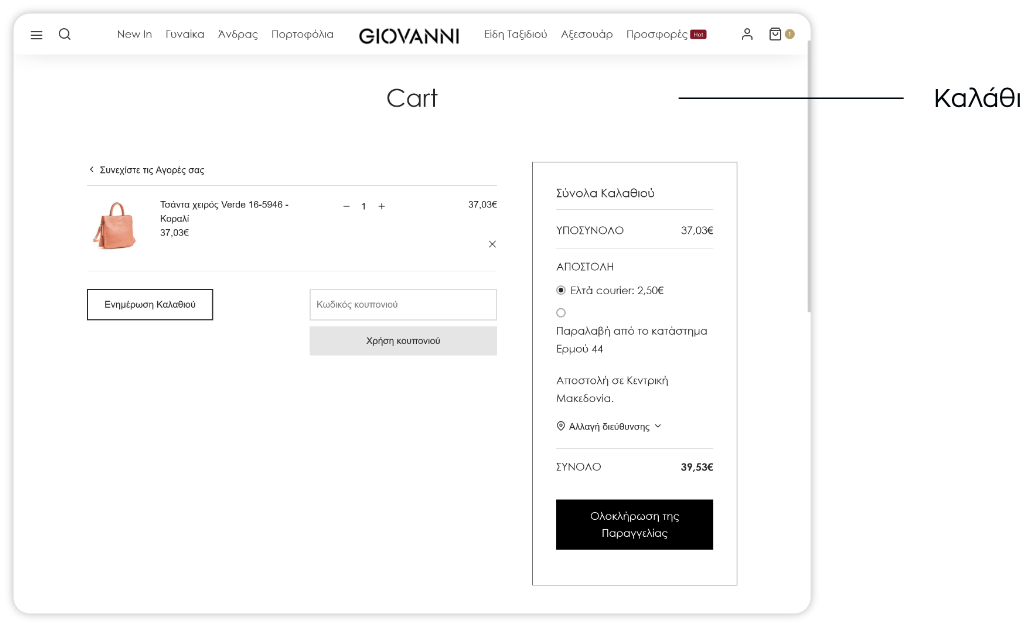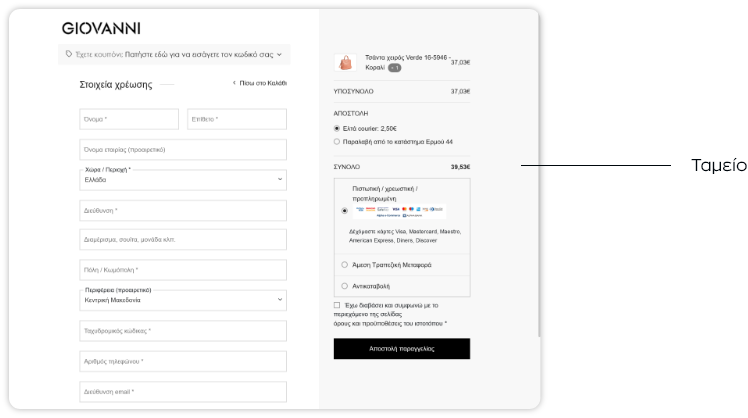 We undertook the promotion of the website and by extension the company on social networks, resulting in an increase in traffic and potential customers.
Part of our strategy is the planned publication of posts and stories at regular intervals, as well as the implementation of sponsored advertising campaigns.
We curate the content of the publications by presenting the company's products with a unique graphic design, writing targeted texts, using smart hastags, while everything is adapted to the company's profile.