Eshop development for a toy store and website hosting, WordPress maintenance and social media promotion
PROJECT
The Koala Toys store, based in Thessaloniki, counts many decades of strong presence in the field of play, having a complete collection of toys for all ages, made of quality and safe materials. As part of the expansion and renewal of the business for better customer service, we were asked to design a new logo, build the eshop, host and maintain the website and promote it on social media.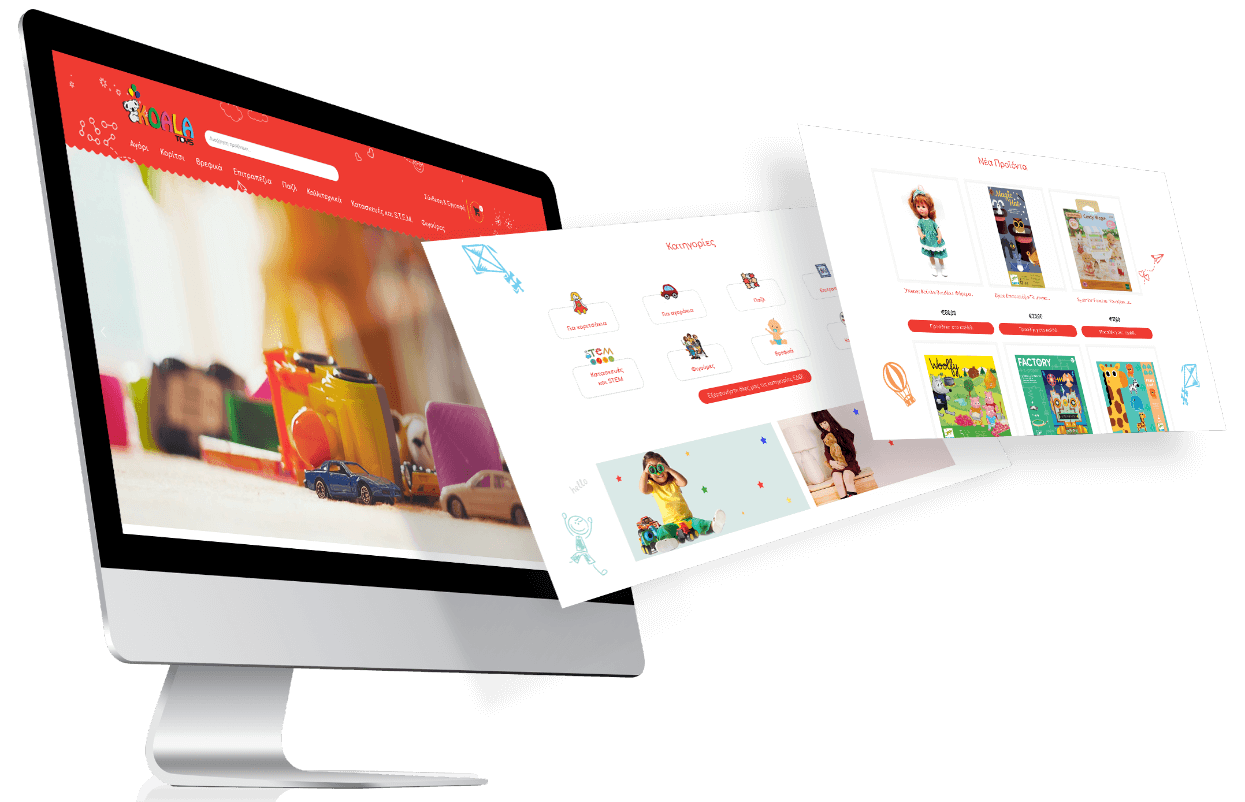 The logo design rationale was based on the brand theme – the koala and the happy mood that toys create. By combining a koala graphic, a relaxed curved font and a game-inspired color palette, a colorful game-like logo was created.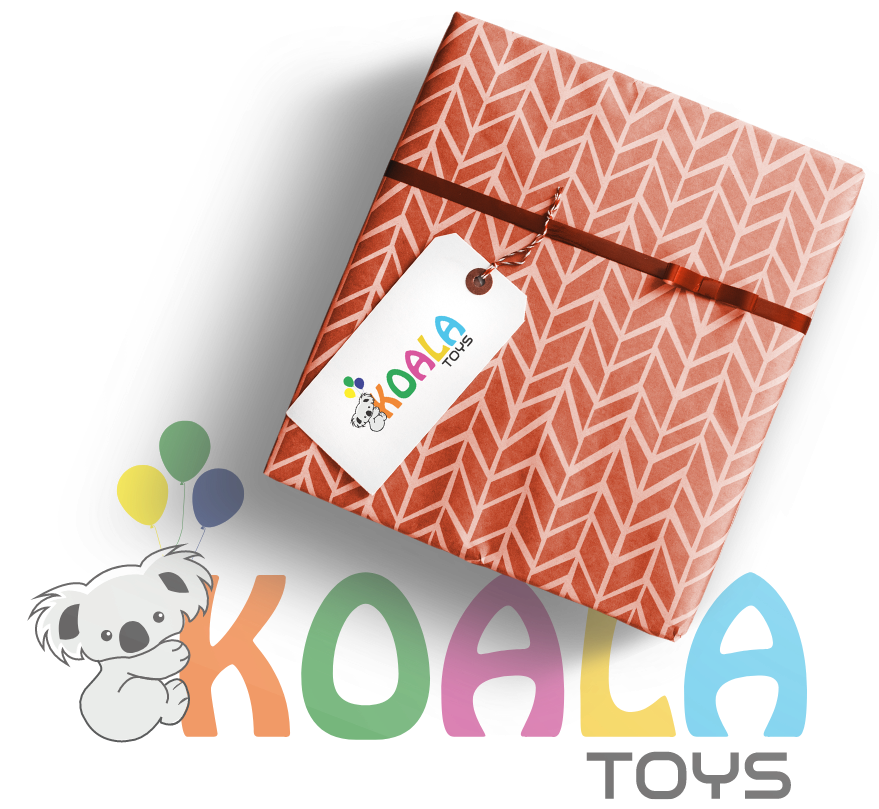 Eshop development
Responsive
design
High speed
Having decided on the new image of the company profile, we proceeded to design the eshop, in an equally happy and colorful mood. We composed photos and graphics on a white background, so that the products stand out with their multi-color. In some places, which we wanted to highlight, we kept the red color of the company. Our expert WordPress developers built a fully functional website, compatible with all devices (PC, tablet, mobile) and with high response speed, as a successful eshop requires!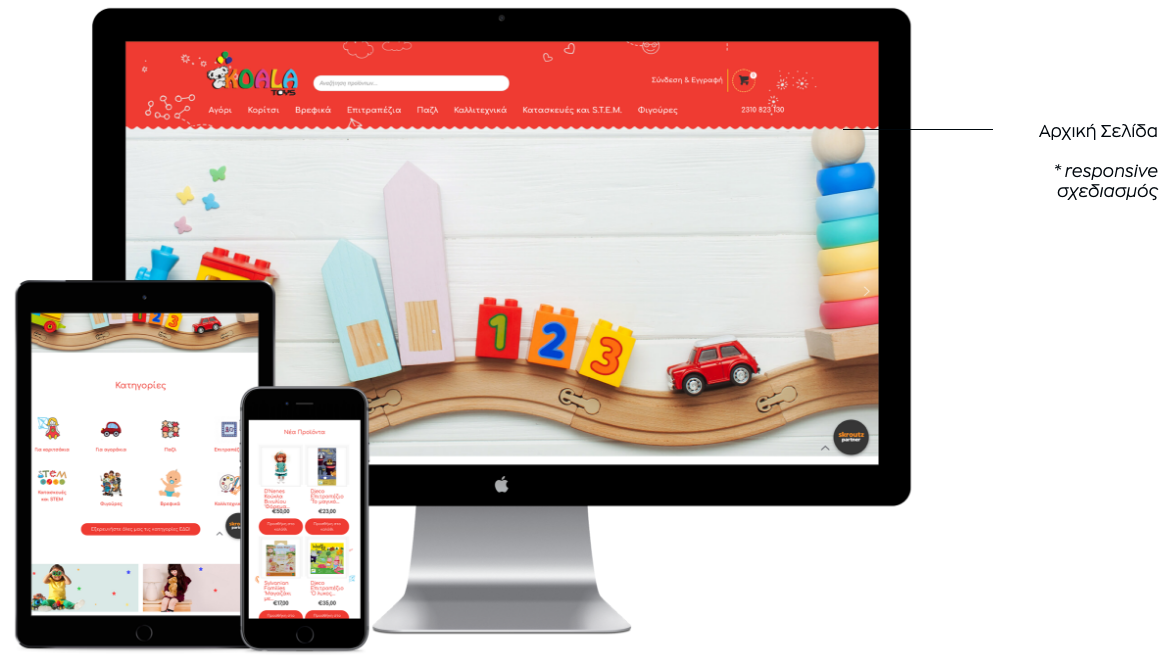 Website hosting
Wordpress Maintenance
Emailsystem
platform
We guaranteed the high response speed of the eshop despite a fairly large number of products, its proper functioning and security, thanks to its hosting on the new technology servers of our company and its maintenance by our specialized WordPress developers.
The website has been interfaced with our emailsystem platform for easy planning, quick and mass email – newsletter sending to a large number of contacts.
Product
management
Connection with banks,
transport companies, skroutz
Training
We have added all products that renew automatically. We have created a pleasant and easy navigation experience for the user from the product page, to the cart and checkout.
We implemented the secure connection with the banks, with the transport companies and with skroutz, for the safe and fast completion of the orders.
We properly trained the client for the effective management of his eshop.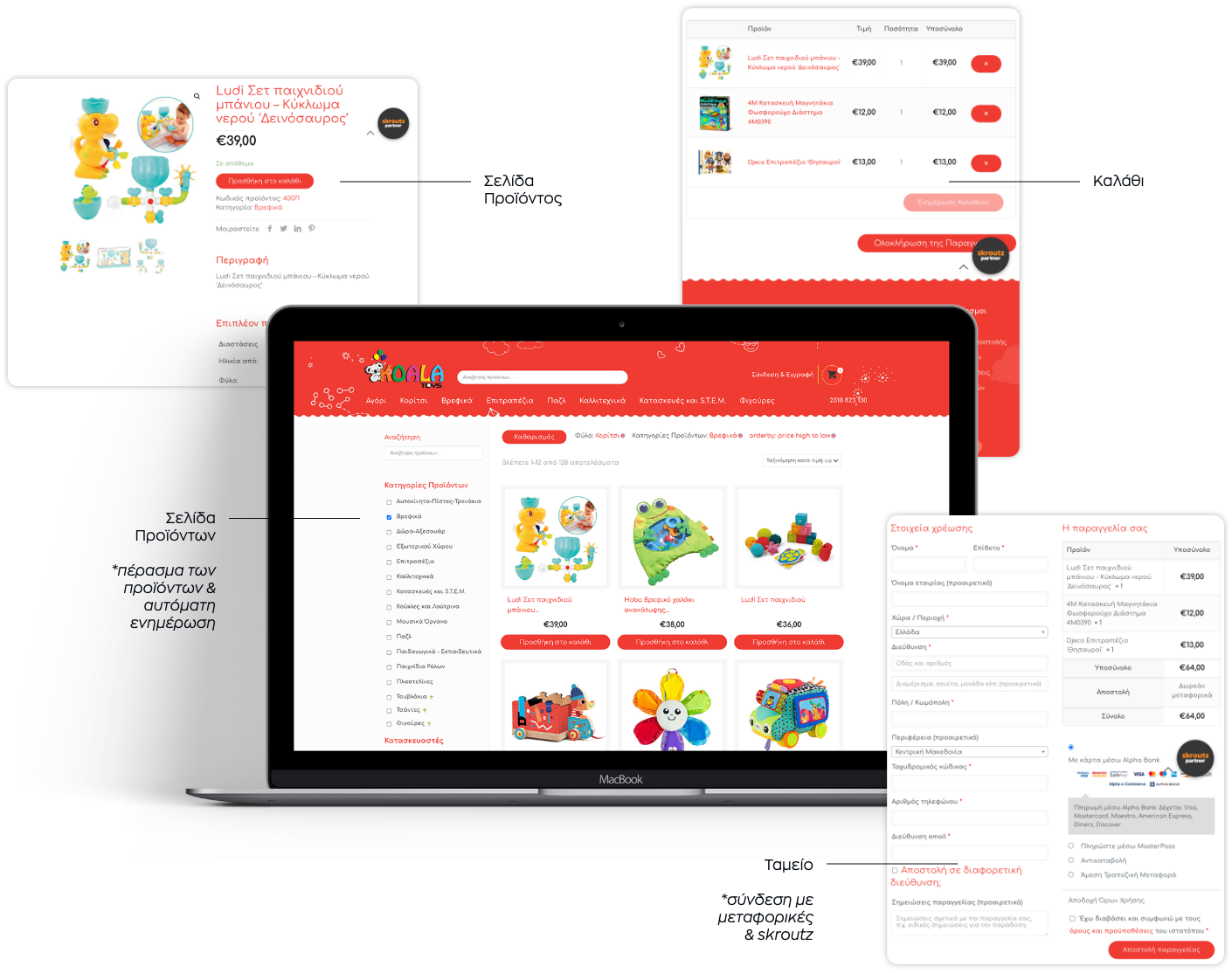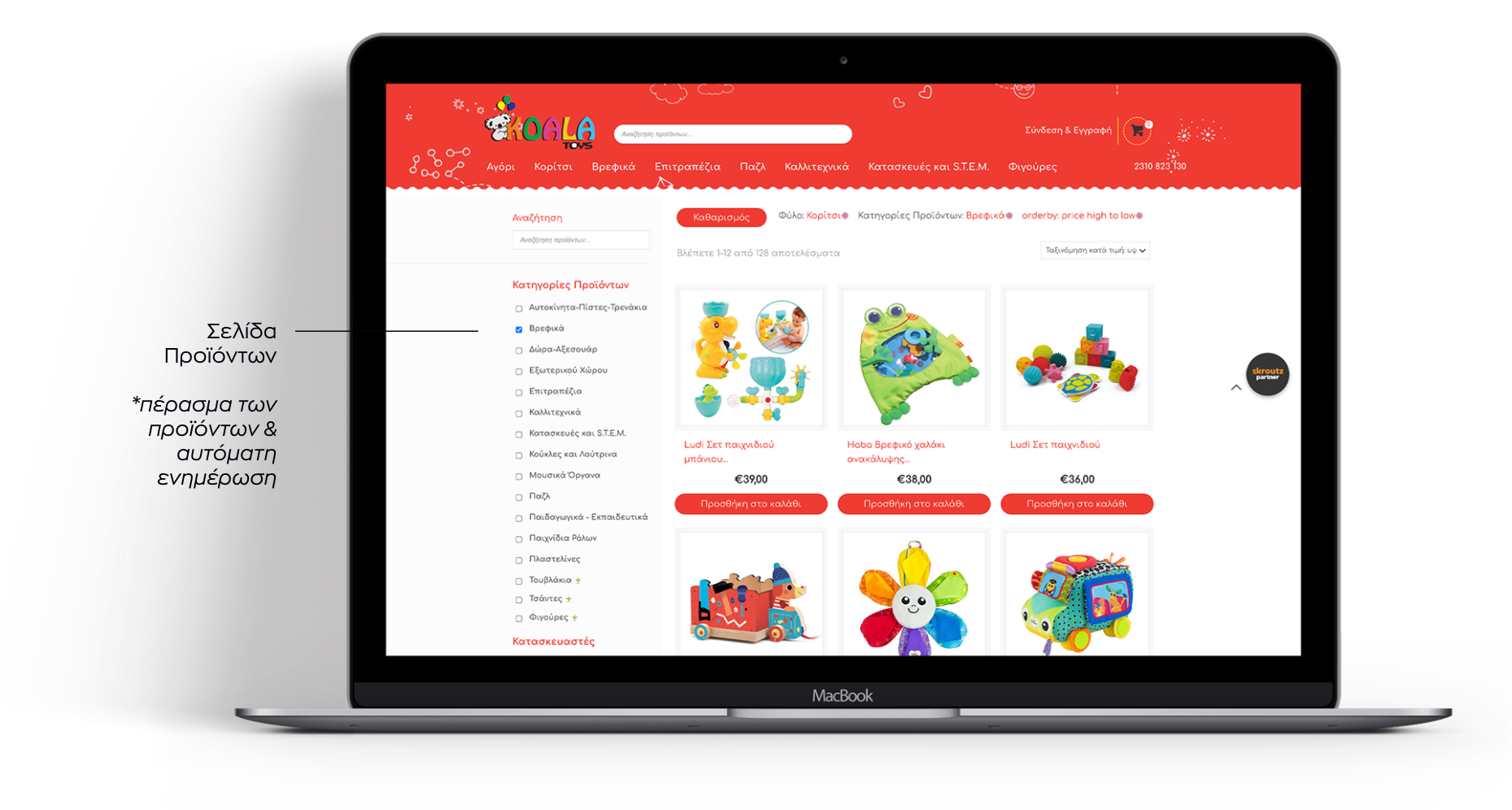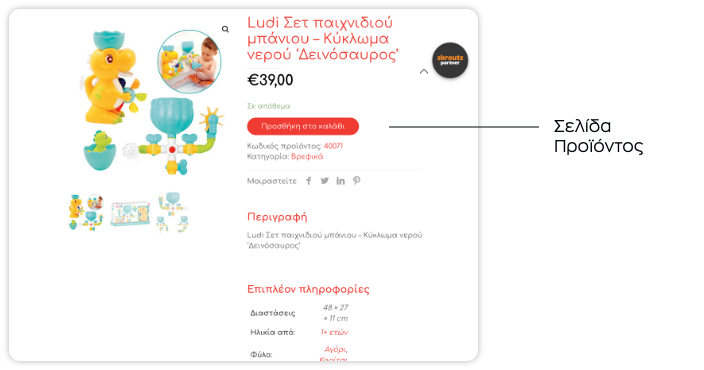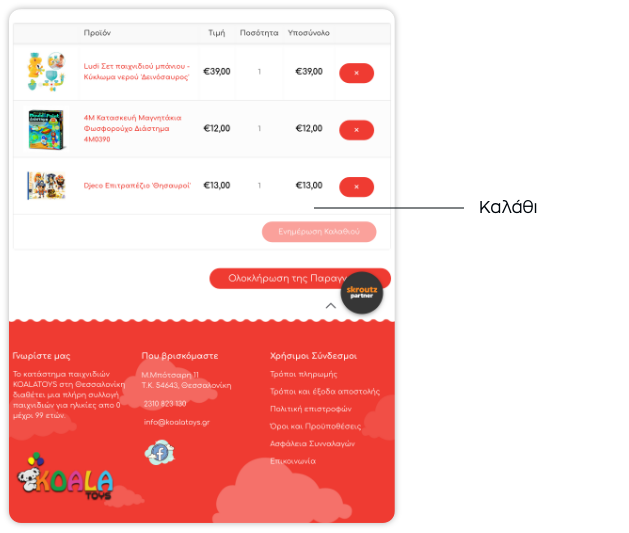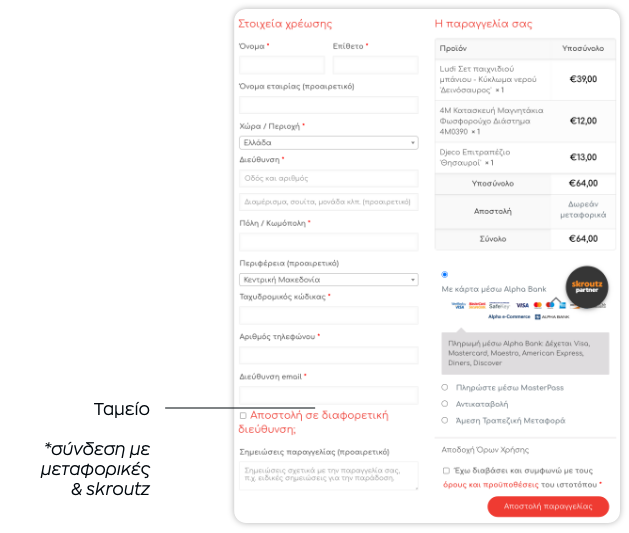 We undertook the promotion of the website and therefore the company on social networks, making publications at regular intervals on Facebook and Instagram. We edited the content of the posts, promoting the company's products, writing targeted texts and using smart hastags.